10 Tips for Summer Sun, Fun and Safety in Louisville
Posted by Mike Hall on Wednesday, June 7, 2023 at 5:12:02 PM
By Mike Hall / June 7, 2023
Comment
Don't let your fun come to an end
by MIKE HALL, Owner/Agent/Broker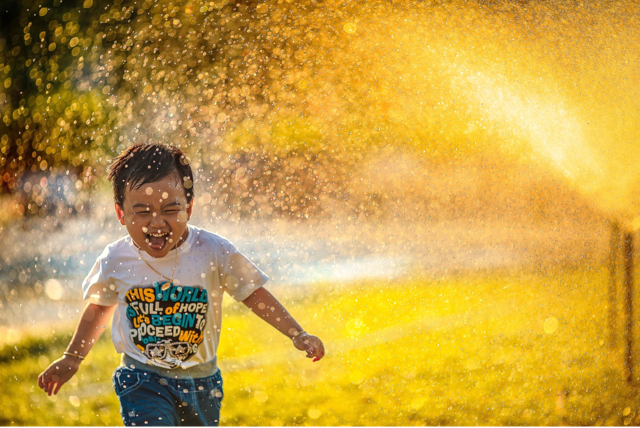 The summer solstice on June 21 kicks off the summer season - a season of sun, humidity, pools, grilling, and outdoor fun.
With fun comes potential danger. Keep these safety tips in mind.
Wear safety equipment, such as helmets and life jackets, when participating in recreational activities like bicycling around the Parklands and boating at Taylorsville Lake.
Use sunscreen. Even on overcast days, that Kentucky sun can give you quite a burn. The more sunburns, the higher the risk of getting skin cancer.
Don't leave your child or pet in the car. An outside temperature of 90° F can reach almost 110° F in 10 minutes. Check your car's back seat every time if you have children or routinely take your pet with you.
Drink plenty of water and take plenty of breaks when out in the sun. Stay in the shade and wear light-colored breathable fabrics to help prevent heat exhaustion and heat stroke.
Prevent vehicle accidents. Check your tire pressure to keep prevent a blowout. Watch for children playing in yards and driveways that may dart out behind or in front of your car.
Use bug spray. Mosquitos and ticks can carry dangerous diseases, such as Lyme and West Nile. Spray your yard to protect from pests – we recommend Mosquito Joe – and don't allow water to stand.
Be smart about food. Grilling and eating outside can be fun, but make sure foods are kept at appropriate temps to prevent bacteria from growing. Food-borne illness is dangerous and miserable.
Stay safe around a pool. Even a child pool with a few inches of water can be deadly. Many of our clients have pools in their backyards.
Get your HVAC cleaned and checked and regularly replace your air filter.
Test your fire extinguisher and keep it or a bucket of water around when grilling, relaxing around a fire pit or bonfire, and setting off fireworks.