A Public Market Comes to Town
Posted by Mike Hall on Wednesday, June 14, 2017 at 1:57 PM
By Mike Hall / June 14, 2017
Comment
In which foodies like me get their food on
by MIKE HALL, Owner/Broker/Agent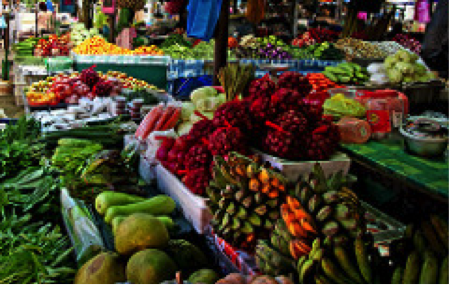 When you think of open-air markets, you probably think of far-off, exotic locations. Owners of Safai Coffee want to change that. They are planning to bring an open-air public market to Louisville's Shelby Park and adjoining neighborhoods where Louisvillians can shop for local goods and interact directly with those producing them.
In recent years, public markets have grown in popularity but Louisville has not had one since the early 2000s. Haymarket left a void when it closed in 2004. It had been operating since 1891 and offered city dwellers the opportunity to meet the farmers producing their food and buy directly from them. As the farm-to-table movement continues to grow, and consumers become increasingly concerned about where their food comes from, this model of shopping has grown in popularity across the nation. It seems only natural that a city consumed by food culture, like Louisville, would follow this trend and support a public market.
This is not just another retail location, but an opportunity for the Louisville Metro to come together as a community for healthier living.
Source: The Courier-Journal