Guy Fieri Comes to Louisville
Posted by Mike Hall on Thursday, September 29, 2016 at 10:11 AM
By Mike Hall / September 29, 2016
Comment
The food scene in Louisville is ever growing
by MIKE HALL Owner/Agent/Broker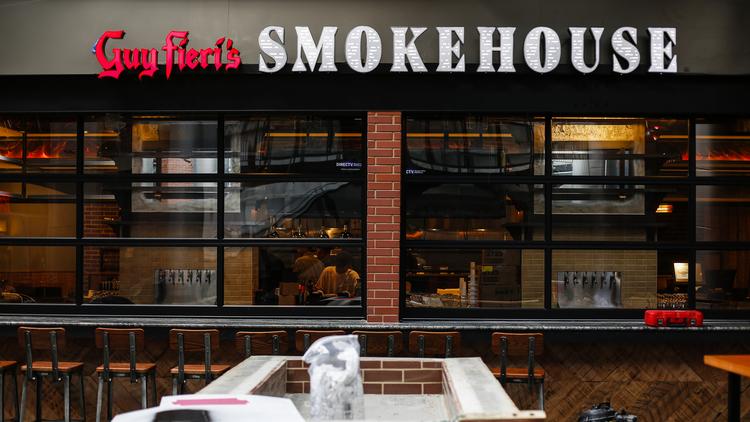 Photo credit: Louisville Business First
Guy Fieri is a well-known restaurateur and Food Network star. As the host for Food Network shows such as Diners, Drive-Ins and Dives, Guy's Big Bite, Guy's Grocery Games and co-host on Celebrity Cook-Off, his plate is always full.
If you didn't notice, Instagram, Facebook and newspapers alerted Louisville that he was in the area a couple weekends ago for the opening of his first and only restaurant on 4th Street Live, Guy Fieri's Smokehouse. Check it out if you're into Camaro's, red-flame style, Ve-gas, smoked meat and fried foods.
Inside word has it though that Guy was double dipping by also filming local restaurants around town to debut in an episode of Diners, Drive-Ins and Dives. Keep your eyes peeled and ears open for release of the airing date!