House Plants: More Than You Think
Posted by Mike Hall on Monday, September 26, 2016 at 2:04 PM
By Mike Hall / September 26, 2016
Comment
Study finds that being surrounded by plants might make you smarter.
by MIKE HALL, Owner/Broker/Agent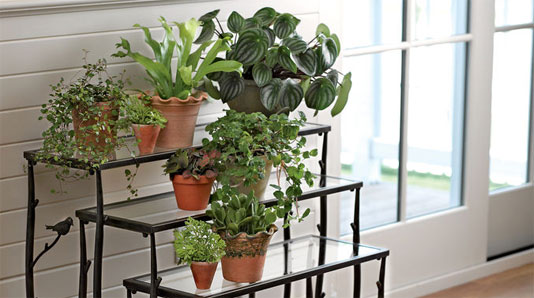 I read in a study that houseplants may help improve attention span and concentration. Due to the clean air that houseplants provide, fresh oxygen is absorbed by your brain, thus improving the length of your cognitive thought. They do more than just look nice; they literally freshen your space and mind.
If you don't want plants all over the house for some reason, at least add a few to your home and work office. Most are low maintenance needing only a small drink of water once a week, and indirect sunlight. If you happen to have an office with a view of nature from your window, know you're scoring a few intellectual points from being surrounded by the nature outside as well.