How to Decide in This Market: Sell or Stay Put?
Posted by Mike Hall on Monday, November 7, 2022 at 6:47:26 AM
By Mike Hall / November 7, 2022
Comment
Surprising but logical ways to put your mind at ease and go for the next step.
by MIKE HALL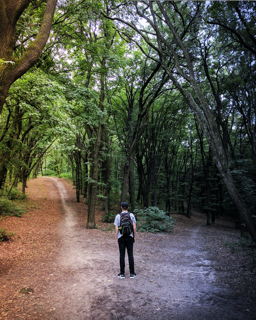 Which path to take may not be as baffling as you think.
To sell or to stay put? In this market, homeowners may feel puzzled about when to sell and when to hold on to the home they have. It's understandable, with the Fed raising the rate again, the real estate industry continues to look differently than it has in the past three years.
But let's move a little closer to home and train our gaze to Louisville. What should Louisville homeowners consider when it comes to putting their home on the market? We have some answers.
Do you live in a high demand area with low inventory? Some pockets of town – like the 20 we've listed below – never cool off and if you're in one of those places, it's still a good time to sell. If you're in one of the following areas, talk to a Red Edge agent today about the pros and cons of listing a home right now.
Crestwood
Buckner
Pewee Valley
Prospect
Orchard Grass Hills
Beechwood Village
Indian Hills
Windy Hills
Anchorage
Barbourmeade
Gardiner Lane
Hawthorne
Belknap
Hurstbourne
Audubon Park
Graymoor-Devondale
Northfield
Brownsboro Zorn
Cherokee Gardens
Worthington Hills
Downsizing and having a home with a high value are other reasons to sell. If your current house seems too big, you're over yard work, the kids moved out, or you went through a divorce, you may be craving a simpler abode.
No matter your circumstance, you can still get a Red Edge agent to help you process what's best for your family. We are more focused on building a relationship that lasts that quickly getting the next contract. Our agents look out for your best and have the experience to guide you during your decision-making.
Reach out today!
Source: https://www.today.com/video/buy-sell-or-hold-key-strategies-to-follow-for-smart-shopping-152404549639