Louisville to Join Bidding War
Posted by Mike Hall on Monday, October 16, 2017 at 3:55 PM
By Mike Hall / October 16, 2017
Comment
Amazon Prime Target
by MIKE HALL, Owner/Broker/Agent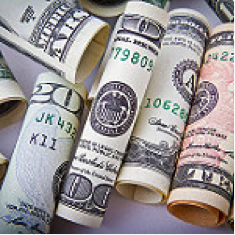 The city of Louisville is set to start bidding for Amazon's second headquarters to be based here despite the fact that Louisville does not yet meet the very specific qualifications.

These specific qualifications include direct flights, tax incentives, and the local workforce. For example, Louisville does not have direct flights to Seattle or California. That is a big deal for Amazon because Seattle is the location of their current headquarters. In addition, Amazon is looking for a city of more than a million people. While the Metro area could certainly oblige in time it is not there yet. Amazon is also looking for tax breaks and Kentucky lawmakers are having a hard time putting their finger on what those breaks might look like. Because Amazon is looking to develop a workforce of over 50,000 they are also keeping an eye on education. Jefferson county schools have not, historically, performed as well as some other city schools which could be another obstacle for Amazon locating in the Metro area.
There is some speculation that, due to the passage of Kentucky's recent religious freedom law, Amazon may look at communities that are considered more progressive on social justice and environmental issues. Additionally, Louisville has for years shunned public transportation such as subways and trains that would make navigating the city more convenient and environmentally sound.
All of that being said, Louisville will put in a proposal this month that will most likely mitigate some of these factors through compromise. If Amazon did decide to locate in Louisville it would mean a $5 billion-dollar investment in the local economy and approximately 50,000 new jobs.
Source: The Courier-Journal