Jimmy Can't Dance
Posted by Mike Hall on Monday, September 18, 2017 at 7:44 PM
By Mike Hall / September 18, 2017
Comment
But he can play some jazz
by MIKE HALL, Owner/Agent Broker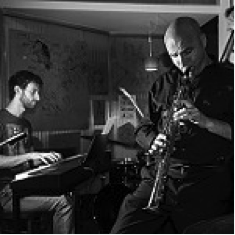 On August 19, 2017 Jimmy Can't Dance, a new jazz club downtown, opened their doors to the public.
Jimmy Can't Dance is located in the basement of Another Place Sandwich Shop. This club will feature live jazz music but don't expect to see much dancing. Jim Goodwin, who inspired the name of the club, couldn't dance so his son, Brian, knew that's what he wanted to name the club when he decided to open it in Louisville. Jim died in 2015 and Brian has recently come back to Louisville after living in New York City and Austin.
The establishment will feature professional jazz artists, those who tour, hobbyists and students from the University of Louisville. There will be a selection of craft beer as well as local bourbon. Traditional jazz-age cocktails will be served as well. If you're looking for a place a little off the beaten path where you can hang out with friends, hear some great music and grab a drink, Jimmy Can't Dance might be the place for you. This is just another establishment that adds to the character and uniqueness of Louisville as an up-and-coming city.
Source: The Courier-Journal
...