New Hope for Abandoned Louisville Houses
Posted by Mike Hall on Saturday, April 2, 2022 at 4:17 PM
By Mike Hall / April 2, 2022
Comment
New Kentucky Law Helps Revive the City
By Mike Hall, Broker/Agent/Owner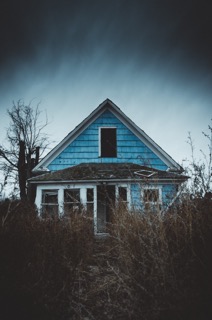 Soon, more homes could be available for home buyers!
As Louisville home buyers continue to struggle with low inventory and intense competition, every house matters! Currently, the city maintains more than a thousand abandoned properties, including houses and lots of land. It often takes months or years to convert the properties to the market.
But a new Kentucky law might help move those properties along faster.
The new law allows cities to establish third-party conservators, who can refurbish and renovate abandoned properties. The conservators would establish a plan, create a timeline, acquire the necessary funding, and submit their plan for approval.
The conservatorship program is another tool for cities to use to help ease their housing burdens. Louisville's Office of Housing and Development will only use conservators occasionally, primarily focusing on historic buildings that might have to undergo emergency demolition if repairs aren't seen to quickly.
Louisville is hoping to pilot the program with one house and one conservator. With this program and other tools, Louisville hopes to shorten the amount of time an abandoned or vacant property sits empty and get more homes onto the market and into the hands of invested homeowners.
[Source: WHAS11.com]