Louisville Spring Home Sales
Posted by Mike Hall on Tuesday, April 26, 2016 at 12:28 PM
By Mike Hall / April 26, 2016
Comment
Tips for a Springtime sale
by MIKE HALL Owner/Broker/Agent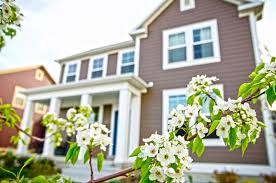 We made it through this long winter! With a colder, drier spring than usual in Louisville, the warm temperate weather seems to have finally steadied out. As many home buyers decide to stay put through the cold winter months, there are many eyes ready to see what is on the market now. Here are a few ideas to catch their attention.
Make sure your home is as great on the inside as it is on the outside. While what is inside matters most, the first impression does come from your home's exterior! Make sure your lawn is in good shape, plant or pot some colorful flowers, give your door and shutters a fresh coat of paint, and mulch your flower beds. A little outdoor work goes a long way.
Be proactive about making fixes, rather than putting them off. Things always come up on home inspections, so get needed repairs. Costly surprises after an offer is extended are very disappointing. New home buyers want minimal fixing-up, so keep your prospect ideal.