agents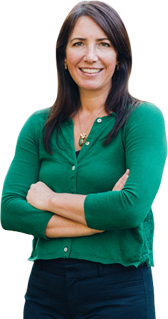 Becca Manning
Real Estate Agent
becca@rededgelive.com
502.550.7100
My name is Becca and I'm no stranger to the Louisville real estate market. As a second-generation Realtor, I've been in this game since right after college when I worked at my Dad's real estate company.

Life happened when I met my husband, Ethan. We spent several years buying and remodeling homes in the Crescent Hill neighborhood. During this time, we were also building our family of four kids and two basset hounds. However, I never lost my love for real estate. Buying, selling and remodeling only gave me a greater appreciation for architecture and design. I have since helped several people in my circle with designing their homes, and I would love to help you with staging, decorating and remodeling advice prior to placing your home on the market.

I have always loved the Highlands, but I finally made my way home with the purchase of our current house in the original Highlands, a historic home built in 1895. I also made my way back home by returning to my career in real estate.

Now that my family is complete, and I have the experience of buying and selling homes as a homeowner, I feel that I can offer a more mature view to my clients than the college kid that started out with her dad so many years ago. I have the experience to help you buy and sell your home, but I also know that real estate is an investment so I want to see you get the best return just like I would expect when selling my own home. Give me a call today, and I will help you make your way home!