agents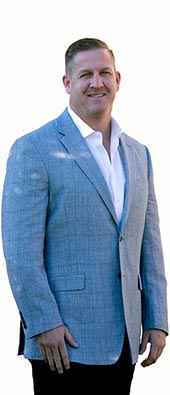 Steve Farmer
Real Estate Agent
502.552.5990
I'm the well-rounded agent you've always wanted. I've owned a real estate company for 15 years. Sure, we've focused on rental properties but when it comes to negotiation skills, I'm an old hat. I can help you get the best price for your home or help you negotiate the price you need for the home of your dreams.
From storage units to a used car lot, my experience is across the board and always deals with the customer. My goal is to make you happy.
I've lived in the Highlands, Fern Creek and now the East End with my two sons, ages 2 and 3. I love spending time each summer at a cabin on Rough River wakeboarding and in the winter, traveling west to snowboard. Count on me to give you great representation when buying or selling you Louisville, Ky. home.